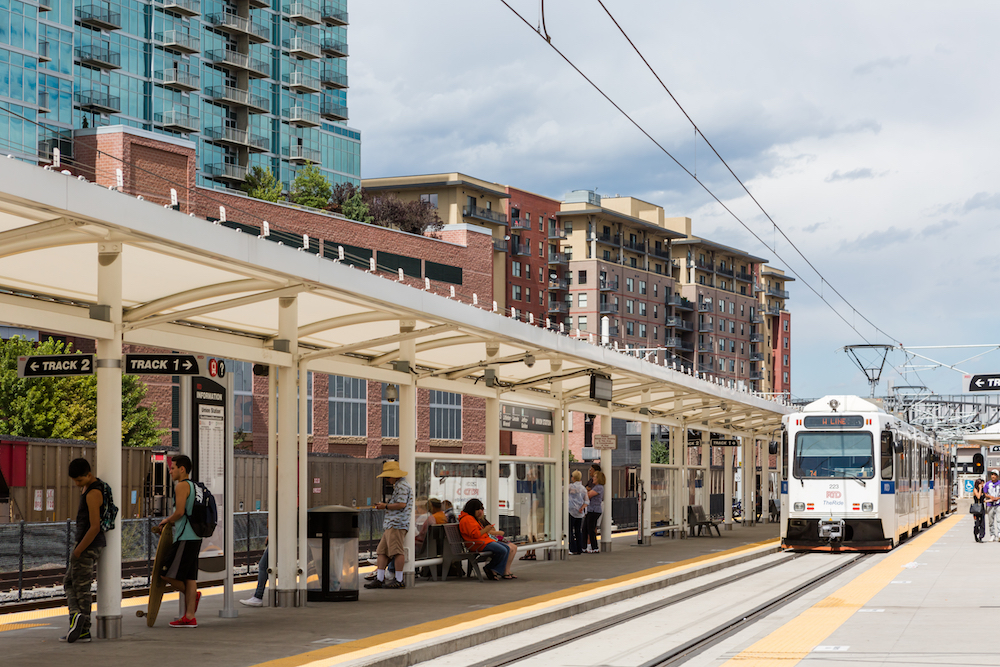 Everyone has seen the neighborhood that's changed: One day it was on the fringe, and the next it had turned a corner. Suddenly, it was teeming with new businesses, new residents, new life—and newly high property values, to the advantage of those residents who stuck around. First-time buyers, cash-strapped buyers, and "pioneering" buyers alike flock to these next big neighborhoods. But to get in early before it becomes the next big thing is the key to stretching your dollar. How can you tell if a neighborhood is up and coming or down and out? Here are some questions to ask yourself as you research a new neighborhood, especially if you're thinking of making an offer on a new home.
Is an organic grocery store moving in?

When a co-working space, an organic grocery store, or a new pop-up restaurant moves into the neighborhood, it's a sign that the neighborhood is changing. This is just as true for small boutiques and specialty stores as it is for large businesses that sell the basics with flair. In fact, most larger businesses do a fair amount of economic research and projections before moving into a neighborhood. Watching retail industry moves can be a great way to spot emerging areas with strong fundamentals.

Is there untapped architectural potential?

Keep an eye out for neighborhoods characterized by a particular type of architecture. Often, neighborhoods that are filled with Tudors, Victorians, Spanish-style homes, or even Mid-Century Moderns will see a surge of revitalization when a fresh generation of homebuyers falls in love with the style and realizes the deals that can be had there unlike in other areas in town.

What's going on in the local economy?

From cloud storage data centers in Des Moines to a new light-rail station in Denver, one large-scale employer or infrastructure development can be a very early, very strong sign that an area will see its real estate fortunes rise. With that said, areas dependent on one employer from an industry on the decline can see their fates shift downward as well. Look for industry-wide investment in an area, versus a single company's investment.

Are there many construction trucks in the street?

When an older area that has not seen much investment in it for years suddenly has a number of ongoing renovations, this can be an early signal of an up-and-coming neighborhood turnaround. It might be worth taking a trip down to the city building permit counter to see whether the staff has seen the same uptick in individual owners' investment in the area, and if so, what they think the story of the neighborhood might be—or might become. City staffers often have a wealth of information, everything from pending commercial development applications to city projects based on development initiatives.

How many days are houses in the neighborhood spending on the market?

Ten years ago, I listed a charming, pristine home on a less than ideal street. The location was its fatal flaw, and the place just lagged on the market as a result. Now millennials buying their first homes are salivating over this precise location because of its urban feel, trendy hot spots, and convenience to the subway. Homes that once took 90 days to sell began selling in 45, then eventually they were on the market for only a couple of weeks. This decline in the number of days on market (DOM) occurred much before the home prices themselves increased. A slow, steady decrease in DOM is a smart, early sign that a neighborhood might be on the verge of up-and-coming status. Ask your agent to help clue you in as to where precisely those areas might be in your area.